Looking for a complicated watch for men or women?
Conteenium is the best worldwide place for automatic watches with GMT, Astronomical, Date, Retrograde, Power reserve, Calendar complication and any other more advanced horological complication!
Discover a collection of more than 1000 references of trendy masculine style watches! The best brands are at Conteenium.com
Showing 1–16 of 396 results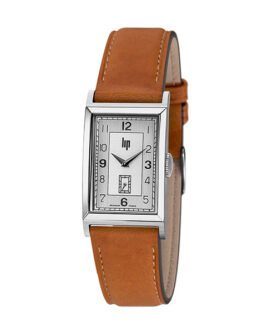 $

173,33 (

$

173,33 excl. EU VAT)
The history of the French watchmaker LIP starts in Besançon, in 1867, where its founder Emmanuel Lipmann launches a watchmaking workshop. Soon, his son Ernest upsets the discipline by creating the first phosphorescent dial, allowing a reading of the time even in the darkest recesses...
A few decades later, LIP watches will be worn by legends of the 20th Century, such as General de Gaulle, Bill Clinton and Sir Winston Churchill.
Add to cart