Looking for a complicated watch for men or women?
Conteenium is the best worldwide place for automatic watches with GMT, Astronomical, Date, Retrograde, Power reserve, Calendar complication and any other more advanced horological complication!
Discover a collection of more than 1000 references of trendy masculine style watches! The best brands are at Conteenium.com
Showing 1–16 of 568 results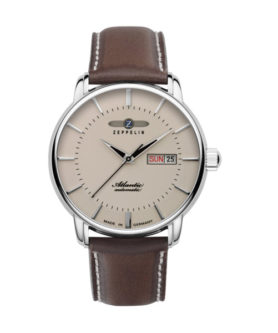 $

322,00 (

$

268,33 excl. EU VAT)
The history of the brand Zeppelin begins in 1899 with the construction of the first rigid balloon by the pioneer Ferdinand Graf von Zeppelin. Until 1939, the company founded by the Earl totalized the construction of more than 100 aerostats, in 27 different versions, allowing his invention, the "Zeppelin", to become a common word. With its experience in aeronautics, the German company Zeppelin continues today to innovate through the creation of accessible, qualitative and long-lived timepieces.
Add to cart