Looking for a men's aviator watch or military at the best price?
Conteenium is the best place on internet for automatic aviator style watches for men and women!
Discover a collection of more than 1000 references of army style watches, air force vintage style well pushed! The best brands are at Conteenium.com
Showing 1–16 of 222 results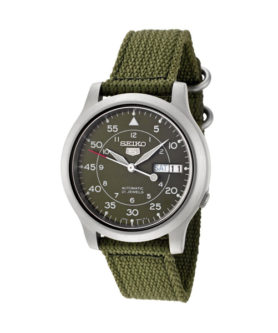 $

217,00 (

$

180,83 excl. EU VAT)
Since the manufacture of its first mechanical watch in 1895, Seiko Watch Corporation has continued to perfect its expertise in the development of the finest watches. Today, the brand manufactures each piece of its watches : alloy, spring, balance, movement, dial, hands and case.
Add to cart