Looking for a GMT watch to find out a second time zone on a daily basis? The second time zone on a watch is an exciting innovation that can be found in the range of products on Conteenium.com.
This complication allows you to know the time of another country, or your country of origin when you travel!
Discover a collection of more than 1000 mechanical watch references with 4 hands, one of which indicates a second time zone! The best brands are at Conteenium.com
Showing 1–16 of 35 results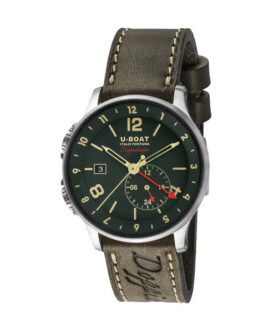 $

2.030,99 (

$

1.692,49 excl. EU VAT)
With designs originally intended for the Italian navy, U-Boat brings a precise, high end and technical edge to each and every watch in their collection. Oversized crowns, some of the toughest materials and the ability to withstand some of the most extreme climatic conditions, U-Boat brings an unapologetic stance to the watch industry like no other.
Add to cart