Watch winders 2 years warranty, developed by the Conteenium team, extremely silent and with a unique design. This beautiful tool will meet the expectations of the vast majority of automatic watches available on the worldwide market.
Duvernet aims to be a qualitative, accessible and, above all, aesthetic and functional brand.
Showing 1–16 of 58 results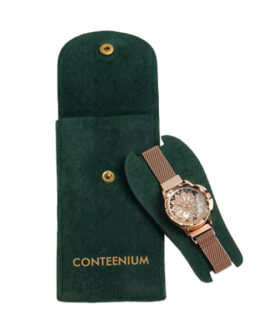 40,30

€

(32,50

€

excl. EU VAT)
What better way to protect and pretty up your timepieces than a fine and beautiful watch cases? Conteenium offers you a selection of the best accessible cases to offer, or receive, this timeless gift...
Add to cart