Looking for a power reserve watch for men or women?
Conteenium is the best worldwide place for automatic watches with Automatic movement or quartz.
As its name suggests, this function lets you know the energy reserve your caliber has available to continue operating.
Discover a collection of more than 1000 mechanical watch references that reveals its energy "reservoir" on its dial!
Showing 1–16 of 110 results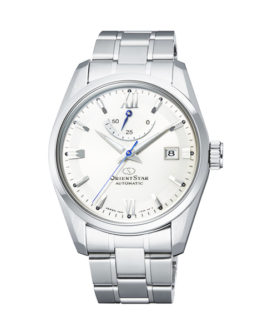 $

666,00 (

$

555,00 excl. EU VAT)
Orient Watch Company, more commonly known as Orient, is the largest Japanese company producing mechanical watches. Founded in 1950 by Shogoro Yoshida, Orient Watch has the particularity of producing all its movements in-house. 
In 2009, Orient became an exclusive subsidiary of Seiko Epson Group, itself a subsidiary company of Seiko Group.
Add to cart