Looking for a men's sports watch or woman in France at the best price? Conteenium is the best worldwide choice for an automatic watch with a sporty style waterproof to 50, 100 or 200 meters!
Discover a collection of more than 1000 resistant watch references for diving, playing football, skiing or any other competitive sport! The best brands are on Conteenium.com
Showing 1–16 of 617 results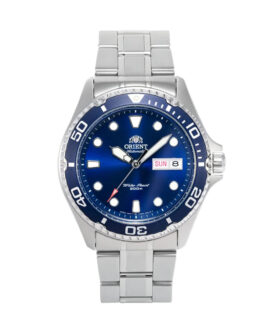 $

287,00 (

$

239,17 excl. EU VAT)
Orient Watch Company, more commonly known as Orient, is the largest Japanese company producing mechanical watches. Founded in 1950 by Shogoro Yoshida, Orient Watch has the particularity of producing all its movements in-house. 
In 2009, Orient became an exclusive subsidiary of Seiko Epson Group, itself a subsidiary company of Seiko Group.
Add to cart