Looking for a classic women's watch in round or rectangular / square shape and at the best price?
Conteenium.com is the best worldwide website for automatic and quartz watches with refined style and modern for Men and Women!
Discover a collection of more than 1000 watch references in the trendiest feminine style! The best brands are at Conteenium.com
Showing 1–16 of 262 results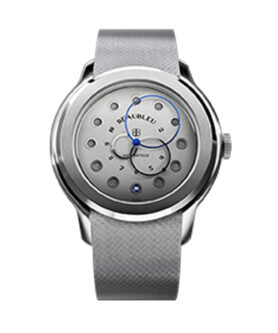 $

1.035,00 (

$

862,50 excl. EU VAT)
The clock is ticking, the founders of Beaubleu are one of those terrible children of watchmaking, driven by daring, curiosity, insolence and many other creative qualities. The brand disrupts the codes of classic watchmaking by combining innovation and design. Through a reading of time outside of its lines, these timepieces offer an artistic, poetic and new horological expressivity. The universe Beaubleu will surprise you with emotion by making time your time. Founded by a team of watchmaking experts and enthusiasts, Maison Beaubleu is the result of a collaboration between a car designer and a generation Y entrepreneur. The name of the house is inspired by Baudelaire's sentence: "The beautiful is always bizarre". This quirk is translated as a singularity that tends to emancipate itself from classical codes. Paris, at the origin of a large number of movements in fashion, art and literature, wears the symbolic color blue and shares this Baudelairian vision. This singularity is reflected in Beaubleu.
Add to cart