Looking for a chronograph watch for men or women with a date window?
Conteenium is the best worldwide place for automatic watches with chrono features for amateurs or professionals. Find your tool watch for everyday use on Conteenium.com.
Discover a collection of more than 1000 references of trendy masculine style watches! The best brands are at Conteenium.com
Showing 1–16 of 89 results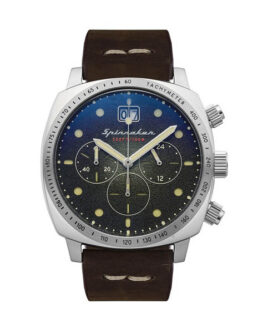 $

247,00 (

$

205,83 excl. EU VAT)
While the modes of movement across the oceans vary, it is sailing, the use of natural elements to move, which remains according to Spinnaker the purest form of navigation. By combining the best of technical skills, engineering feats and determination, the world of sailing is an embodiment of the best of man. Spinnaker watches, through a combination of design, craftsmanship and noble materials, pay tribute to the world of boating, with a style that makes each piece admirable both on land and at sea ...
Add to cart