Looking for a chronograph watch for men or women with a date window?
Conteenium is the best worldwide place for automatic watches with chrono features for amateurs or professionals. Find your tool watch for everyday use on Conteenium.com.
Discover a collection of more than 1000 references of trendy masculine style watches! The best brands are at Conteenium.com
Showing 1–16 of 81 results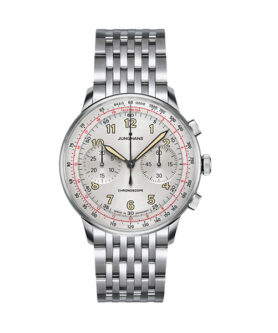 $

2.248,00 (

$

1.873,33 excl. EU VAT)
What began in 1861 in a small workshop in the southwestern German town of Schramberg quickly developed into one of the most fascinating stories in the German watch industry.
Junghans watches are distinguished by their careful finishing, craftsmanship, and subtle sense of design. Wearing a Junghans watch in the 21st century becomes a true style statement, where the watch accessory is always suggested, never imposed.
Add to cart