Tianjin Seagull Watch Co, more commonly known as Sea-gull, is the largest watchmaking group in China.
Founded in 1955, after the arrival of the communist regime in power, Sea-gull has long produced mechanical movements for foreign brands, before designing its own timepieces.
The success of Sea-gull watches is growing as well in the United States as in Europe, where lovers of fine mechanicals appreciate the price … and the quality of these watches proudly signed Made In China.
Showing 1–16 of 47 results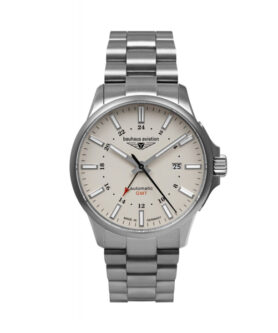 $

591,00 (

$

492,50 excl. EU VAT)
Reduced design, a fresh, colorful style and "form follows function", this is what the watch brand BAUHAUS brings to the table, true to the philosophy of the namesake design school. The new Bauhaus watc hbrand celebrates the acquisition of the watch assembly and the according Bauhaus building of the former VEB Uhrenwerke Ruhla by the family-run watch company POINTtec. This building, in which our watch brands ZEPPELIN and IRON ANNIE have already been produced for decades, was built in 1929 in the Bauhaus style based on designs by the famous Jena architects Schreiter & Schlag and today is one of Ruhlas most important historical buildings.
Add to cart