Looking for a colorfull watch for woman with powerfull color on its dial and strap and at the best price ?
Conteenium is the best place on internet for automatic for an automatic and quartz watch with beautiful colors and fashion style!
Discover a collection of more than 1000 mechanical watch references which reveals the power of color in motion ! The best brands are at Conteenium.com
Showing 1–16 of 19 results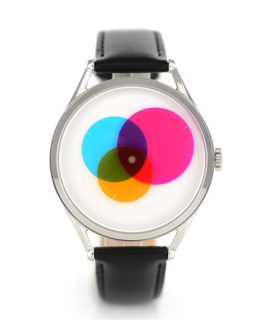 $

295,00 (

$

245,83 excluding EU VAT)
Mr Jones Watches is a brand on the sidelines of the watch market. Each timepiece tells a story, starts a conversation or simply gives a smile to the observer. Behind these creations are an artist, Crispin Jones, who arrived in the world of watchmaking as a sculptor, before being praised by critics after having created two watches totally zany: the first accelerated or slowed the time, according to the stress level of the wearer measured by his pulse; the second flashed "LIES" when she detected a high level of sweat on her skin. Today, Mr. Jones Watches is a global brand that aims to give meaning to the accessory that is the watch, not only functional, but also inspirational ...
Add to cart