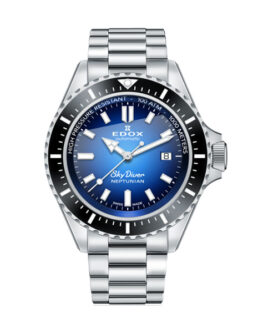 $

1.680,00 (

$

1.400,00 excl. EU VAT)
Since 1884, EDOX has been designing, producing and distributing hand-assembled Swiss-made watches around the world. The Genevez-based company (canton of Jura, Switzerland) employs talented watchmakers and is equipped with modern equipment to respect the ancestral traditions and expertise of the legendary sandglass brand.
One of the peculiarities and strengths of the Edox brand lies in the construction and quality of the components of the watches. From backed-up backing to ultra-complex boxes to crown protection, Edox has mastered the art of combining functionality and design.
Add to cart