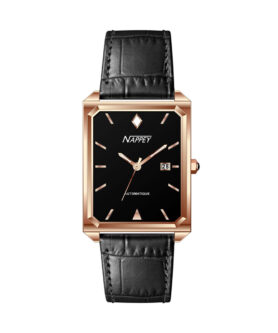 $

382,99 (

$

319,16 excl. EU VAT)
Nappey has always been committed to create avant-garde automatic watches, with unbeatable value for money, coupled with a very strong ecological commitment: for each Nappey watch produced, we plant one tree in Western Europe, in partnership with a major actor in the reforestation field.
Our aim is to engineer the highest quality materials through a meticulous care in our research and development of materials, finishing, and chromatism, pairing it with details of irreverence. Nappey watches have accompanied explorers and achievers around the world, from the top of the highest mountains to the deepest reaches of the ocean.
Add to cart