Our opinion on the Junkers quality-price report
Your are thinking about getting a Junkers watch, but you do not know what their real value is? No worries… The Conteenium team is here to enlighten the products of this German brand! In this article, we will try to help you see more clearly by analyzing more closely three fundamental points concerning the Junkers automatic watches: their mechanisms, their designs and their finishes. Finally, we will try to provide an objective answer on the price-quality ratio of the Junkers watches. Let's go !
Mechanic
At first, it is important to clarify one thing: The Junkers House is not a watch manufacturer. In other words, all of their watches are, when we are writing this, equipped with a movement purchased from an external company.
So Junkers, as many other watchmakers, is "only" assembling a movement in a case, with other watch parts: dial, bracelet, hands… Rest assured, this process is not unique to the watchmaking world. A lot of Car manufacturers are buying, for economic reasons, engines and parts from other manufacturers. Together, they realize important economies by scaling, which allows them to maintain very competitive prices…
Which movement(s) is inside a Junkers watch?
Each collection of the Junkers brand has a movement of its own, regarding its complications (functionality that is added to a watch in addition to the time indication).
As an example, let's take a closer look at one of the most popular models of the brand. The Junkers Bauhaus Power Reserve: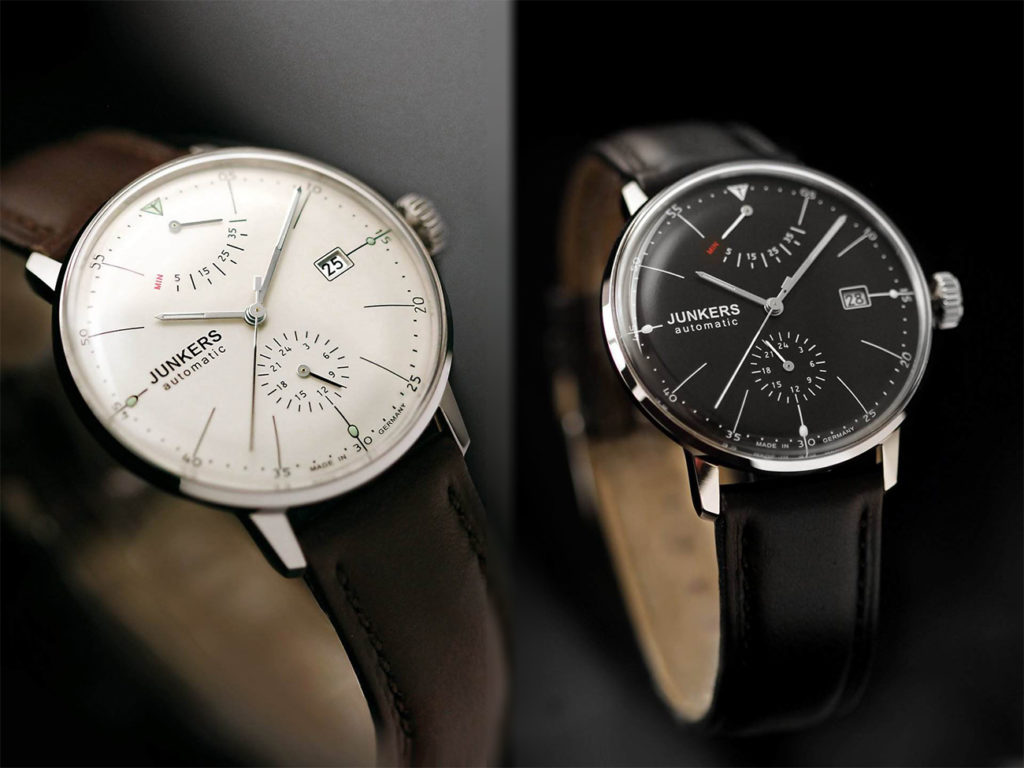 This one is equipped with a
Miyota
9132
caliber.
This movement has 3 complications: a date window, a power reserve indicator and a 24-hour indicator at 6 o'clock.
Miyota is a respectable Japanese manufacture belonging to the CITIZEN group. Miyota movements are renowned for their reliability, precisions and excellent value for money. ETA and Miyota today supply about 80% of the automatic watches on the market!
Almost all the automatic collection from Junkers has a Miyota movement. Except for this one: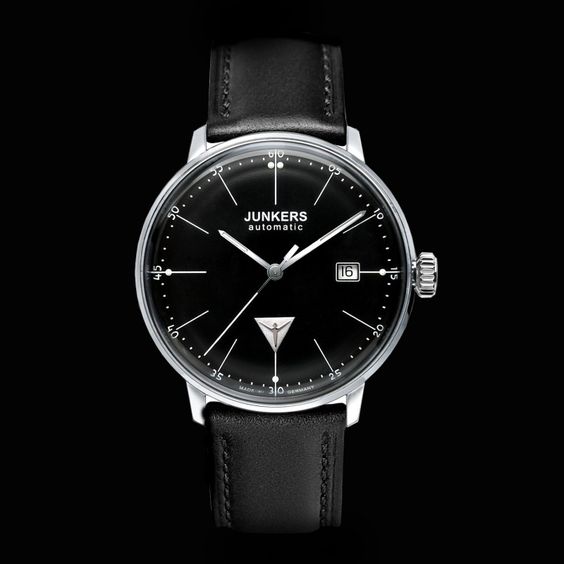 The Junkers Bauhaus 6050-2 is equipped with one of the best movements on the market: a SELLITA SW200, Swiss made.
Design
Since 1895, the German brand has been very creative about the design of its products. We appreciate the minimalist style of his watches, inspired by his past in the aeronautic industry, where the readability of time is crucial…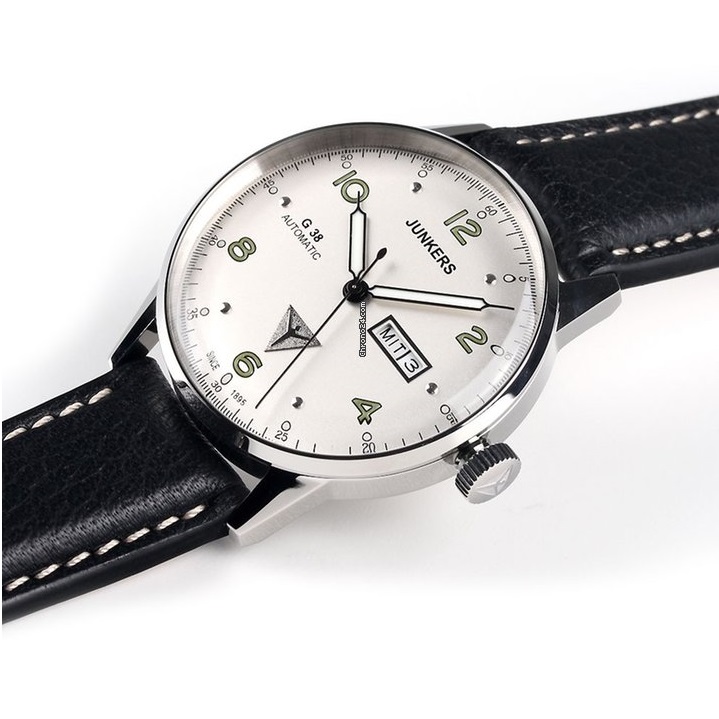 These watches can be worn during many conditions, under sleeves of a dress shirts or during a more
casual 
dressing, like an evening or during a weekend …
The only negative point, however, is the water resistance, from 30 to 50 meters, that will resist to the rain or a hand washing, but not more. Of course, swimming with a Junkers watch is strongly discouraged!
Details
The finishes of the Junkers watches are really successful. We find almost systematically crowns bearing decorated by the logo, as well as a see through case back when we flip the watch.
Leather, meanwhile, is authentic and handmade in Italy. It's a real pledge of quality for this piece, too often neglected watch manufacturers!
So, we go further?
With its automatic watches, Junkers offers a very good value for money. Its timepieces are reliable, and have an above-average lifespan. Junkers is an excellent entry into the world of fine watchmaking, and comes with a 2 years warranty.
In your research for the perfect watch, we also recommend you to compare models of the Junkers brand with the following brands: Seiko,  Orient & Orient Star, Vostok-europe, Lip or Sea-gull and Zeppelin.
To order a Junkers watch right now, discover our Junkers Collection here.