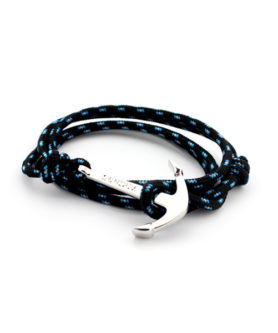 $

26,99 (

$

22,49 excl. EU VAT)
Wear your watch with style, choosing an anchor bracelet as an accessory! This blue, red and white fabric bracelet is equipped with a solid steel anchor, and fits both male and female wrist. Practical, it adapts to all sizes thanks to its sliding knot and its light fiber!
Add to cart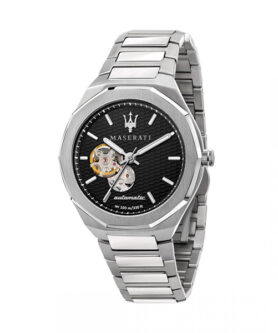 $

402,99 (

$

335,83 excl. EU VAT)
They come from the land of men's fashion and luxurious sports cars. They are the Maserati watches, produced by the legendary Italian brand. A subtle and stylish meeting between the power of the engines and the refined elegance of the lines, sometimes angular and aggressive, sometimes soft and rounded, the sports cars bequeath all their qualities to Maserati watches. The Maserati brothers founded their brand in Bologna at the beginning of the twentieth century. The logo - a representation of Neptune's trident, is proudly displayed on the dial of every Maserati watch. The company's move to Modena in 1940 allowed the brand to become an industrial powerhouse whose style and tireless pursuit of excellence now extends to ready-to-wear, accessories, and of course, automatic and quartz watches. The legend of sports cars chasing time is perpetuated through timepieces, reminding us that strength and speed are only empty promises without the ultimate precision of the chronograph's exact measurement.
Add to cart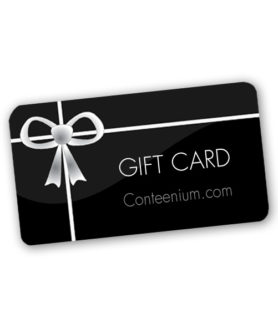 $

106,99 –

$

2.124,99
Conteenium.com is the world watch specialist in quartz and mechanical watches. If you are looking for the perfect gift to give, stop looking for hours and risk making mistakes; choose a gift card worth between 100 and 1000 dollars/euros, which you can pay in one or more installments!
Select options