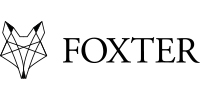 The FOXTER brand is traditional in appearance but has features that set it apart from most watch products. Each FOXTER watch is the epitome of beautiful and smart. In Shakespeare's language, its logo evokes the fox, the animal emblematic of cunning, to which a superlative is juxtaposed to give "Fox" and "ER".
In addition to the hours, minutes and date, the models in the collection are enriched with
– A second 24-hour time zone on the "SIXTIES" collection;
– An alarm function on the "AVALONE" collection;
– The surprising integration of the latest connected technologies that give meaning to its functions, on the "EXALT" collection. No more unattractive LED screens, because as our posters with the humorous slogan "Connected watches that you don't want to hide" state.
FOXTER's philosophy is not just to tell the time as traditional watches do. It is about combining classic and modernity, based on work that amazes buyers.
Innovation, refinement of the models, quality of manufacture and materials, attention to the details of the finishes, excellent value for money, are the fundamentals that ensure the success of the Foxter brand and secure the future of our company.
No products were found