$

625,00 (

$

520,83 excl. EU VAT)
While the modes of movement across the oceans vary, it is sailing, the use of natural elements to move, which remains according to Spinnaker the purest form of navigation. By combining the best of technical skills, engineering feats and determination, the world of sailing is an embodiment of the best of man. Spinnaker watches, through a combination of design, craftsmanship and noble materials, pay tribute to the world of boating, with a style that makes each piece admirable both on land and at sea ...
Add to cart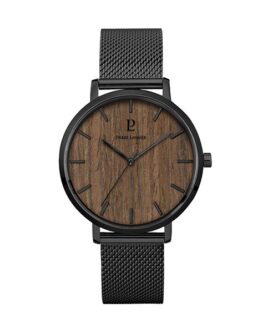 $

142,00 (

$

118,33 excl. EU VAT)
Since 1977, Pierre Lannier has been committed to defending French watchmaking know-how and French chic. Over 40 years of success and unique moments, shared in 60 countries where the brand is established. Since their beginnings in workshops in Alsace, the brand's designers and watchmakers have constantly combined their know-how and passion to create unique, trendy and hand-assembled pieces.
Every day, the master watchmaker and his team meticulously assemble the timepieces with precision and technique rooted in the French watchmaking tradition. Each piece has been checked with the same rigor for over 40 years to support you every day, at all times of your life.
Add to cart