10 gifts ideas for her
Looking for the perfect watch to offer to your friend or a loved one? You do not really know what he or she likes? Don't panic! The editorial team of Conteenium has put together a short list of 10 gift ideas based on 5 years of experiences with our clients. Let's see what you can like:
1° ORIENT HAPPY STREAM OPEN HEART
The Orient Happy Stream Open Heart is dotted with precious stones and a very distinguished opening at 9 o'clock to provide details on the mechanism. Every aspect of the watch is now visible and appreciated by women and lovers of mechanics.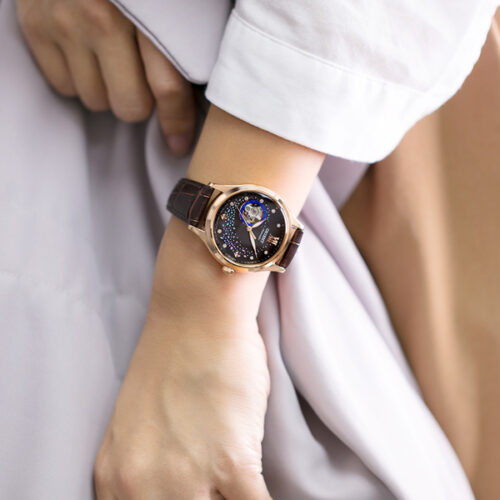 2° BRISTON CLUBMASTER ICONIC ACETATE GOLD
This beautiful timepiece has a steel case that perpetuates its original chic style. Its atypical shape makes this watch a very nice jewelry, which could accessorize a feminine wrist.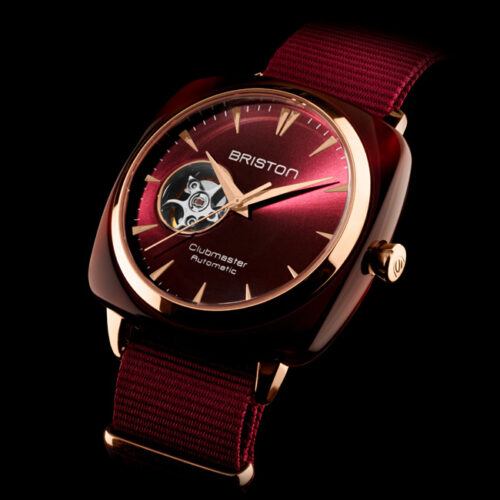 3° ZEPPELIN PRINCESS OF SKY
One of the few skeleton watches for women available on our website, the Zeppelin Princess of Sky, responds to a growing demand from lovers of beautiful watches and at affordable prices.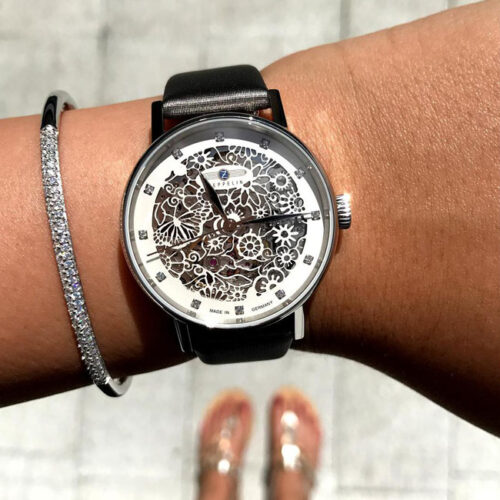 4° EARNSHAW LADY KEW AUTOMATIC
Looking for a, girly style watch? This Earnshaw automatic watch has a beautiful white, pink and silver color. With a diameter of 35 mm will be the perfect accessory to your wrist!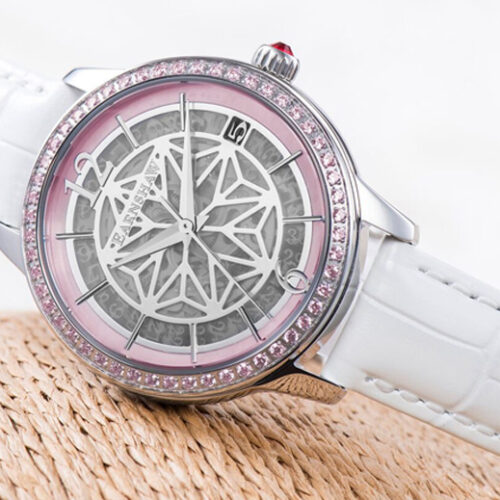 5° FIYTA KLOVER COLLECTION
The fiyta Klover collection is no longer to be presented, with its style, elegance and simplicity, it is now one of women's favorite watches in our shop.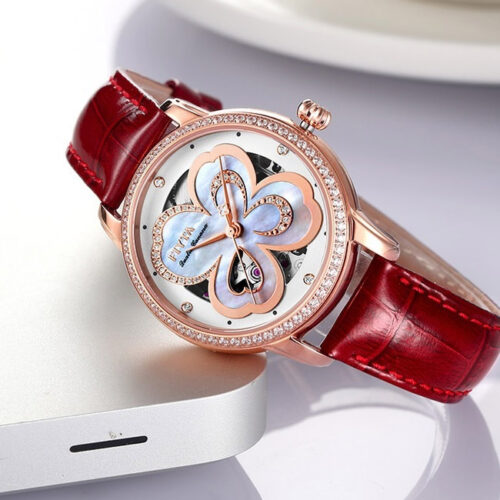 6° MONDAINE CLASSIC 33MM AUTOMATIC
Looking for a classic style watch with great readability? This Mondaine Classic Automatic watch A128.30008.16SBC, made entirely in Switzerland, will be the perfect jewel to embellish your wrist! Here is a quick overview of this beautiful Swiss timepiece.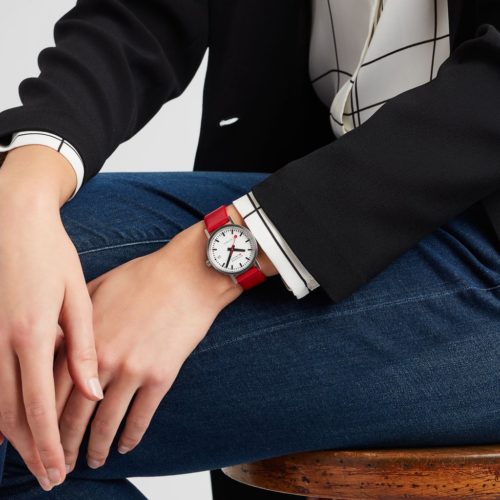 7° PIERRE LANNIER AUTOMATIC MILANESE MESH
One of the few skeleton watches for women available on our website, the Pierre Lannier automatic Milanese Mesh, responds to a growing demand from lovers of beautiful watches at an affordable price !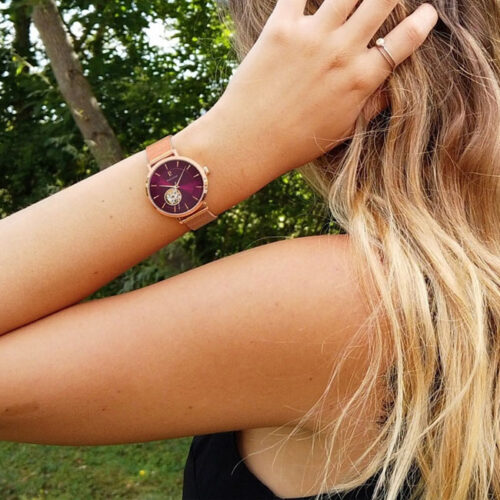 Forget all the watch web pages that you have visited before, this Zinvo Blade Essence is probably the timepiece you were looking for! With its price and originality, this jewel is an amazing accessory.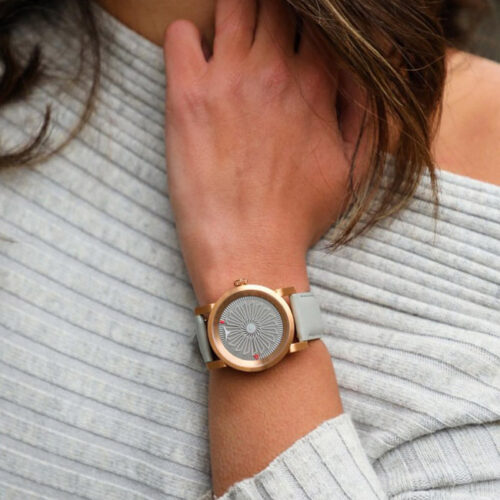 9° LIP HIMALAYA 29 MM OPEN HEART
One of the most appreciated watches, the 29 mm Himalaya model is verry famous in France where the brand comes from. This small watch is a wonderful choice for stylish women.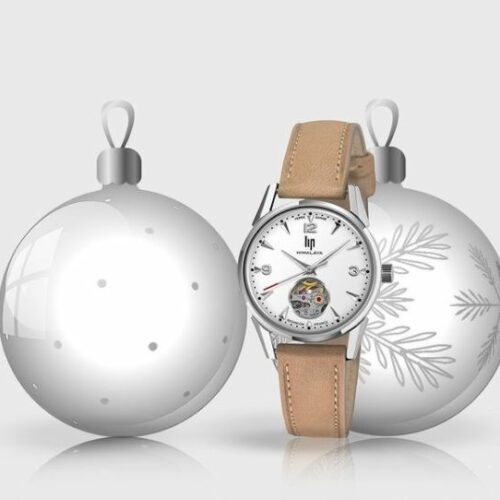 10° EARNSHAW LADY AUSTRALIS
If you are looking for a perfect watch for women in black, the Earnshaw Lady Australis is the perfect choice. With its open heart and grey bracelet, it will be a real unique accessory for your wrist. So, dare the black!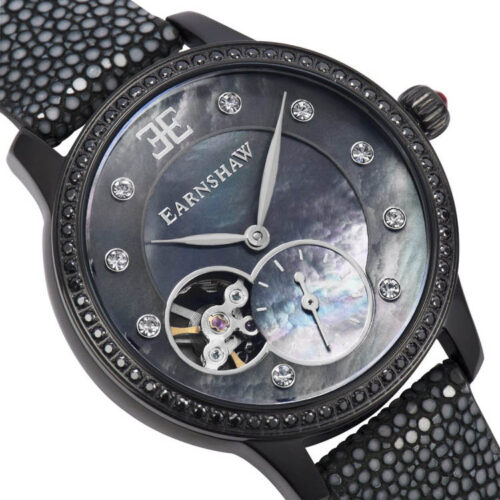 11° (BONUS) CLAUDE BERNARD DRESS CODE OPEN HEART
The first great success of the dress code model is probably the finesse of his case, only 10 millimeters. At a time when watches tends to be more large, this Claude Bernard watch has fine lines and beautiful shapes.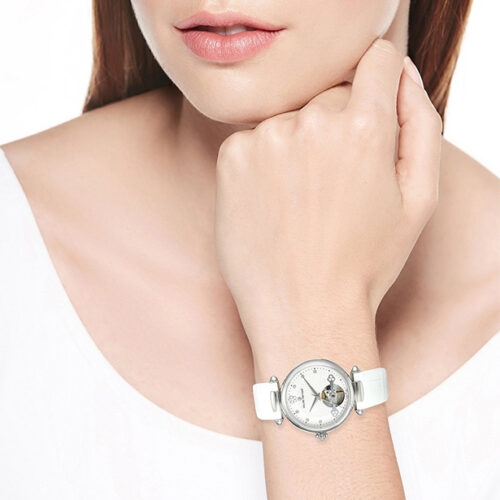 CONTINUE THE ADVENTURE WITH US !