The zeppelin watch : is the price worth the quality ?
Did you fell in love with beautiful watches, or did you discover Zeppelin watchmaking by chance? Today, the Conteenium team will try for you, in this article, to analyse these German timepieces through 3 major points: their mechanisms, designs and their finishing. 
We will also try to answer objectively about the price-quality ratio of the Zeppelin watches. Let's go!
THE MECHANIC
First of all, let's clarify something: the Zeppelin house is not a manufacture. All of their watches are equipped with movements that have been bought to an external
That is to say, the German firm is "only" assembling a movement into a casing. Then, they add what formed a watch: hands, dial, bracelet…
Don't worry, this is not a concept that is proper to watchmaking. A lot of car constructors buy, for economic reasons, their engines and other components to other factories. They create economies of scale which enable them to maintain competitive prices…
What are the movement(s) that equip the Zeppelin watches?
Each Zeppelin collections has its proper movement, which takes into account its complications (the functionalities that are added to a watch).
For example, let's have a look on one of their most popular model: the Zeppelin Open Heart Flatline: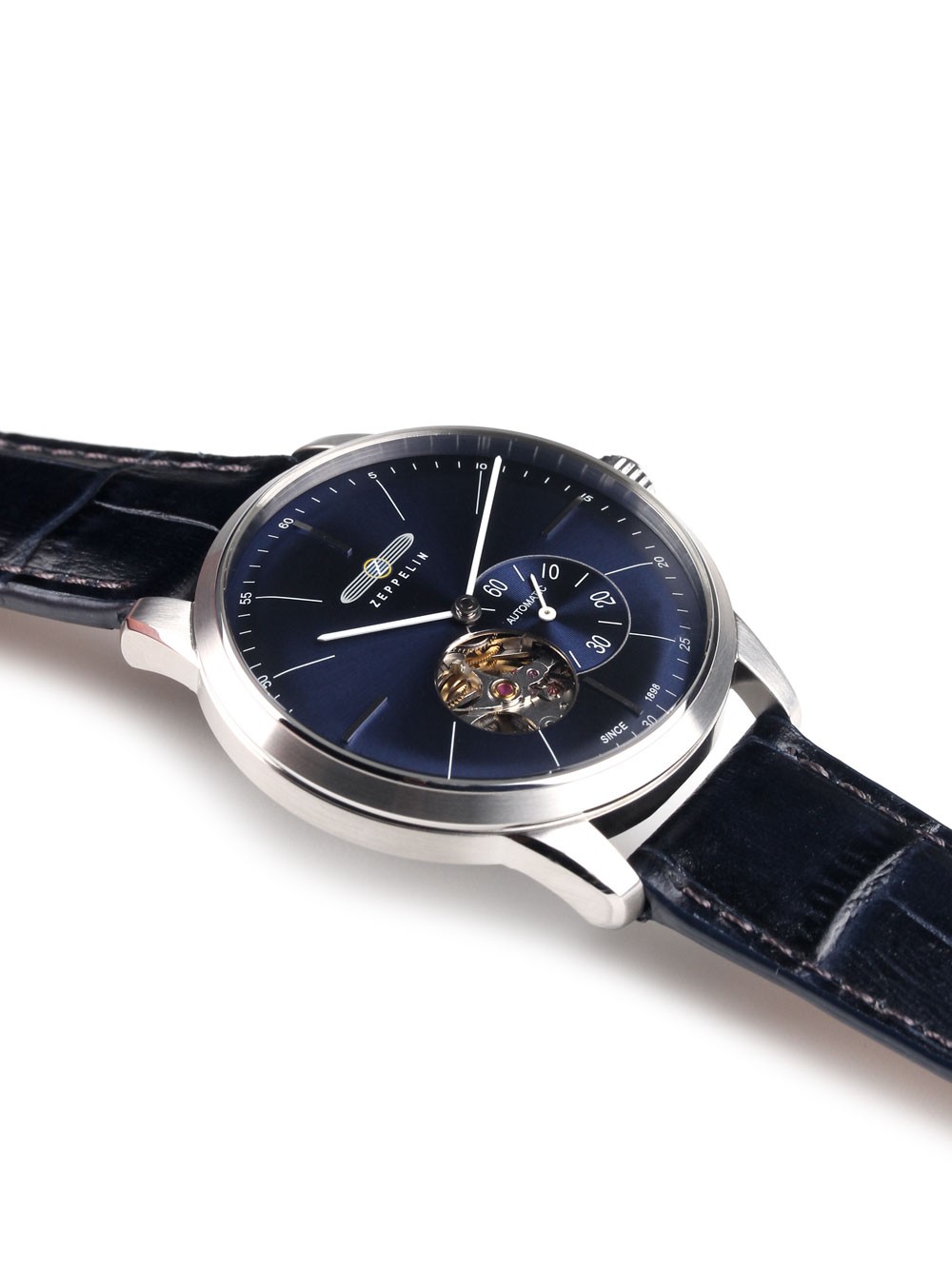 " Maybe the most beautiful watch from the Zeppelin house… What do you think about it ?"
by Conteenium, March 22th 2016
Celui-ci est équipé d'un calibre Miyota 82S5. Ce mouvement possède une complication, la petite seconde située à 5 heures, ainsi qu'une ouverture sur l'échappement, à 7 heures…
Miyota is a respectable Japanese manufacture, owned by the CITIZEN group. Miyota movements are well-known for their worthiness, precisions and their excellent price-quality ratio. ETA and Miyota supply around 80% of automatic watches on the worldwide market!

 
THE DESIGN
The German brand gets its inspiration from its history, which started in 1899, when the first dirigible balloon was built by the man who gave its name to the brand : Ferdinand Graf von Zeppelin. A true mechanic genius, and aeronautic pioneer.
Zeppelin watches' design is vintage. Almost minimalist. With one priority: the hour visibility.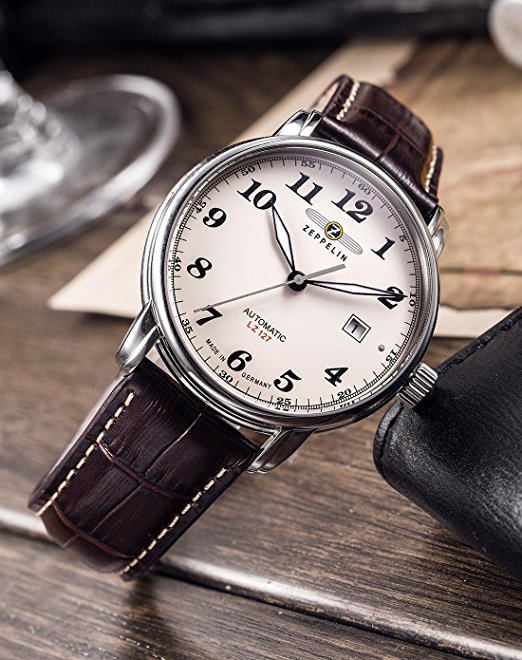 THE DETAILS
The Zeppelin watches' finishing touches are quite well. You always have these crowns with the logo of the brand, and a see-through mineral glass case-back.
The leather is authentic and hand made in Italy. It is truly a quality token, which is often neglected by watchmakers!
SO, CONVINCED?
With these automatic watches, Zeppelin provides you a really good price-quality ratio. They are worthy and has a longer life expectancy than average. Zeppelin did an excellent starting in the watchmaking world, and their products are warrantied 2 years.
If you are looking for the perfect watch, we advise you to have a look at the models proposed by Zeppelin and to compare it to the following brands : Seiko, LIP, Orient & Orient Star, Vostok-europe or Sea-gull and Junkers.
To order a watch, please visit the Zeppelin category by clicking here.