Looking for the perfect gift for him or for her? You are in the right place!
We have created for you our TOP 100 of the best watch and jewelry gift ideas for 2021. Free delivery worldwide on order over 50 euros.
Showing the single result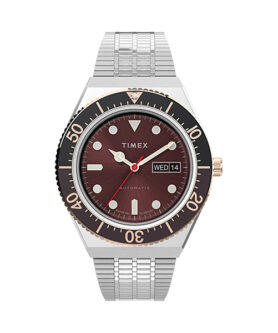 $

312,00 (

$

260,00 excl. EU VAT)
The history of Timex watches dates back to 1854, when the American company launched its very first collection: a watch sold 6 dollars accessible to the most modest income, 40 years before the launch of the Ford T! In 1992, Timex innovates again by creating Indiglo, a blue phosphorescent component illuminating the front of the watch, revolutionizing the way the world reads time in the dark...
A watchmaking revolution signed Timex, which will help to place the American brand as a serious challenger to European manufactures...
Add to cart