Looking for the perfect gift for him or for her? You are in the right place!
We have created for you our TOP 100 of the best watch and jewelry gift ideas for 2021. Free delivery worldwide on order over 50 euros.
Showing the single result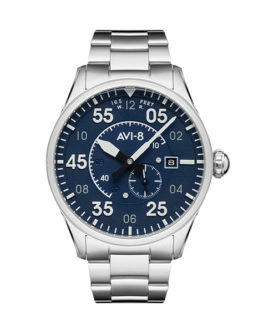 $

406,00 (

$

338,33 excl. EU VAT)
Over the years, the best engineers, scientists, designers and pilots have come together to produce state-of-the-art machines designed for the crucial purpose of defending a country. By immersing itself in history, aeronautical engineering and its heroism, AVI-8 makes watches with innovative design and unique technique, with the promise of creating accessible, precise timepieces and over all robust. From the case to the dial through the bracelet is more than a watch that transmits the brand AVI-8 is a passion.
Add to cart