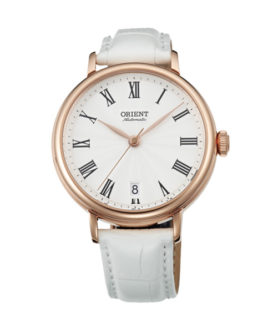 $

250,00 (

$

208,33 excl. EU VAT)
Orient Watch Company, more commonly known as Orient, is the largest Japanese company producing mechanical watches. Founded in 1950 by Shogoro Yoshida, Orient Watch has the particularity of producing all its movements in-house. 
In 2009, Orient became an exclusive subsidiary of Seiko Epson Group, itself a subsidiary company of Seiko Group.
Add to cart