Gc is the result of the bold vision of a renowned French designer, Paul Marciano, who aspired to create a unique watch brand. Driven by his passion for exceptional quality and iconic style, Marciano crafted European watches that go beyond mere accessories; they are true expressions of personal style. By merging the legendary precision of Swiss watchmaking with the undeniable sophistication of French style, Gc offers bold timepieces that captivate attention and reveal the confident character of those who wear them.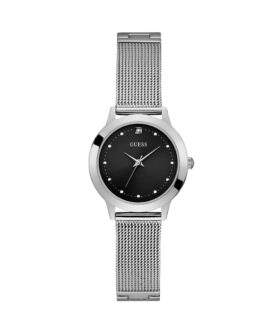 $

119,00 (

$

99,17 excl. EU VAT)
It was during a trip to Indonesia, during a stroll through the local markets, that Alexandre and Damien, two childhood friends from Besançon, discovered a totally handcrafted wooden watch whose originality attracted their Warning. In October 2016, they then decided to mix the watchmaking tradition that permeates their city and their passion for woodworking, ancestral expertise that crosses time.
The brand is the acronym for "Do Waste Your Time", in good French: Take the time! D.W.Y.T is a state of mind, an original and unique watchmaking company, whose roots are rooted in the present. Time is most precious, D.W.Y.T is there to remind us of it every day, in style. Because today's world is going fast, too fast: take the time!
Add to cart