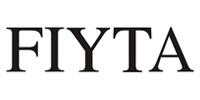 Founded in 1987 as the Shenzhen Feida Watch Company, Fiyta is now the most popular watchmaker brand in mainland China homes.
It achieved its greatest success by equipping the Chinese astronauts of CNSA (China National Space Administration), with professional watches that resist to the many explorations carried out since 2003.
Today, Fiyta continues to create exploits. The brand won a Red Dot Design Awards for its recent and innovative model, the Fiyta 3D Time Skeleton.
No products were found