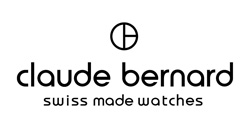 A Claude Bernard creation is more than a mere watch; it is a miniature 'time machine' of engineering and design excellence forged from 500 years of Swiss watchmaking tradition.
Founded in 1973, the Swiss House takes its name from a master watchmaker from the Jura Valley where centuries earlier Switzerland's watchmaking industry had taken hold.
Precision, quality, reliability and attention to the finest detail are hallmarks of Claude Bernard watches, now distributed to more than 70 countries throughout the world.
No products were found