Welcome to our Men category, where style meets functionality in the world of watches! Explore our extensive collection of timepieces designed to complement the modern man's lifestyle, offering a perfect blend of sophistication and practicality. Discover the precision and reliability of quartz watches, meticulously crafted to keep you on time and on-trend. Our collection of quartz watches for men features a wide array of designs, from classic to contemporary, ensuring that you make a bold statement while always staying punctual.
Experience the artistry and precision engineering of automatic watches. Our selection of automatic timepieces for men showcases the intricate inner workings of these mechanical marvels, combining timeless aesthetics with exceptional performance for the discerning gentleman. Embrace the fusion of technology and style with our range of connected watches for men. Stay connected, track your fitness goals, receive notifications, and showcase your individuality with these smart and sleek companions, designed to elevate your everyday life.
Showing 1–16 of 1839 results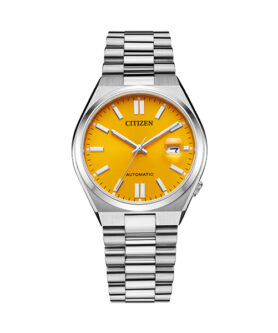 $

319,00 (

$

265,83 excl. EU VAT)
Since its creation in 1930, Citizen Watch has promoted a multicultural spirit that forces excellence and creativity. 
As a "Citizen" of the world, the brand carries an intense culture of positive change 
 through its creations. 
The Japanese company, renowned for its reliability and innovations such as Eco-Drive, is now present in more than 65 countries around the world.
Add to cart