$

100,00 excl. EU VAT)
(
Since 1997, Wenger has been manufacturing watches in the heart of Switzerland. Each is designed and assembled to achieve the perfect balance between timeless elegance and performance.When you put a Wenger watch on your wrist, you know it has already passed over 100 quality control tests. You can therefore be sure that your timepiece will follow you on all your adventures ...
Add to cart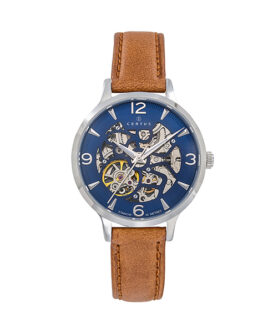 $

208,00 (

$

173,33 excl. EU VAT)
For more than 40 years, the French watch brand Certus has been absolutely faithful to its values: offering quality watches at an unbeatable price. Certus, which means "certified" in Latin, is based in Besançon, the French watchmaking capital, where it has a know-how recognized by all professionals in the field. It designs automatic and quartz watches, both classic and modern, where elegance rhymes with quality. Certus is classic-chic for men and women. Guaranteed for 2 years, each watch will embellish your wrist with charm and refinement!
Add to cart