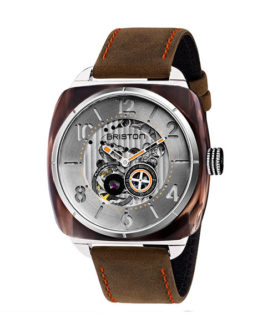 $

669,00 (

$

557,50 excl. EU VAT)
Briston is a French brand born out of a very British spirit. OFrom the dreaming spires of Oxford and Cambridge and from boat races gliding past cricket pitches and polo fields, this sporty chic spirit has been the epitome of British style since Queen Victoria. This chic yet casual lifestyle and its occasional quirkiness was also a great inspiration for the "preppy" style that originated in the Ivy League universities on the east coast of the United States. It is this spirit, combined with its watchmaking DNA, that gives Briston its unique style.
Working with innovative materials, such as cellulose acetate, and colours give Briston watches their distinctive look.
Add to cart