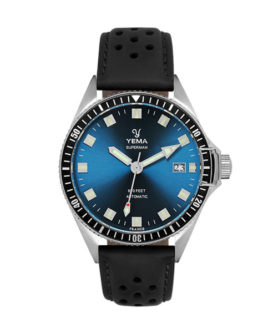 $

629,99 (

$

629,99 excluding EU VAT)
Since its creation, the YEMA brand has been designing watches specifically for intense Sailing, Diving, Car Racing and Space Conquering. The French watch brand created in 1948 by Henry Louis Belmont has a unique expertise in the watch market. YEMA is the image of a legendary watchmaking quality.
The creation in 2011 of the AMBRE MBP 1000 house movement marks a new development for the brand and for the group. Reliability and performance characterize the brand's legacy.
Add to cart