You cannot add "SEVEN FRIDAY T-SERIES" to the cart because the product is out of stock.
Showing all 8 results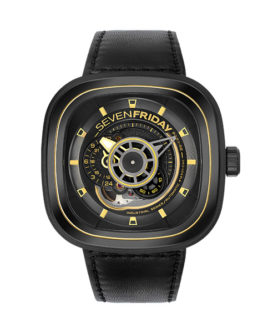 $

1.423,00 (

$

1.185,83 excl. EU VAT)
Seven Friday is a Swiss lifestyle brand based in Zurich, which designs, manufactures and sells industrial-inspired watches and accessories, aimed at daring who defy established standards and live every day like a Friday! The features of Seven Friday automatic watches are recognizable at first glance. Iconic, the brand uses mainly square boxes with large diameters and innovative features. Wearing a Seven Friday watch is therefore the assurance of having a distinguished spirit, and a precursor style ...
Add to cart