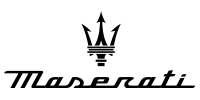 A global icon.
When the Maserati brothers opened Officine Alfieri Maserati in the heart of Bologna, Italy in 1914, they could hardly have imagined the impact they would have worldwide. Alfieri, Ettore, Ernesto and Bindo: four brothers united by an indomitable passion for cars and engines. Their vision, enthusiasm and experience proved to be the cornerstone of what would one day become a global brand, universally recognized as a symbol of excellence in the field of engines.
[woof sid="auto_shortcode" autohide=0]
$

435,00 (

$

362,50 excl. EU VAT)
They come from the land of men's fashion and luxurious sports cars. They are the Maserati watches, produced by the legendary Italian brand. A subtle and stylish meeting between the power of the engines and the refined elegance of the lines, sometimes angular and aggressive, sometimes soft and rounded, the sports cars bequeath all their qualities to Maserati watches. The Maserati brothers founded their brand in Bologna at the beginning of the twentieth century. The logo - a representation of Neptune's trident, is proudly displayed on the dial of every Maserati watch. The company's move to Modena in 1940 allowed the brand to become an industrial powerhouse whose style and tireless pursuit of excellence now extends to ready-to-wear, accessories, and of course, automatic and quartz watches. The legend of sports cars chasing time is perpetuated through timepieces, reminding us that strength and speed are only empty promises without the ultimate precision of the chronograph's exact measurement.
Add to cart