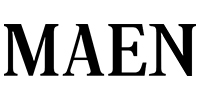 We have a sincere focus on quality, materials and the smallest details and we believe that this is an important strength of our brand. We like to keep an open mind and design unique timepieces with a hint of the past but the technology of today. Our goal is to create watches that exceed expectations.
At MAEN Watches we have a simple vision, we want to offer the best quality for reasonable prices. Over the years we have teamed up with industry leading partners. They help us to find the best possible materials, solutions and constructions for our products.
As a brand we have chosen to sell directly to consumers. This enables us to keep better control over all our products and create more interaction between us as a brand and our customers. Most importantly it allows us to offer our products at fair prices!
No products were found