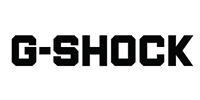 Casio G-Shock is a brand of sports watches known for its ruggedness, shock resistance, and reliability. Since its creation in 1983, Casio G-Shock has become an iconic brand for athletes, adventurers, and those seeking a durable watch that can withstand extreme activities.
G-Shock watches are equipped with innovative features such as water resistance, stopwatch, alarm, automatic calendar, and light function. They are also equipped with precise quartz movement for maximum reliability.
The brand's design is characterized by rounded shapes and bright colors, making it a popular choice among fashion enthusiasts. The most popular models feature a durable rubber casing, making them shock and water resistant.
No products were found