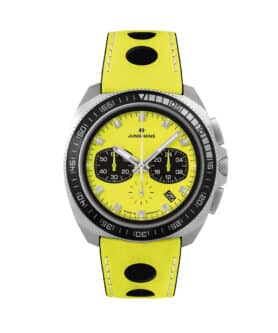 $

853,00 (

$

710,83 excl. EU VAT)
What started in 1861 in a small workshop in Schramberg, a region in southwestern Germany, quickly turned into one of the most fascinating stories in the German watchmaking industry.
Junghans watches are distinguished by their meticulous finish, their craftsmanship, as well as the subtle sense of their designs.
Wearing a Junghans watch in the 21st century becomes a true declaration of style, where the watch accessory is always suggested, never imposed.
Add to cart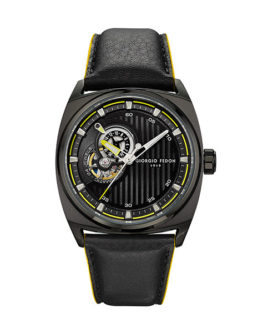 $

540,00 (

$

450,00 excl. EU VAT)
The FEDON company philosophy is made up of passion, determination, the ability to transform an idea into a rewarding object, with creativity, precision and always in search of innovation by following the latest fashions. In 1919 in Vallesella in the Cadore valley, Giorgio FEDON opened his first factory to produce glasses cases, before diversifying into many products focusing on lifestyle and business, of which watchmaking is one. of the most promising segments.
The Giorgio Fedon 1919 watch combines traditional Italian craftsmanship with a particularly sporty and confident look, with a capacity for aesthetic innovation that has made its charm for over 100 years.
Add to cart