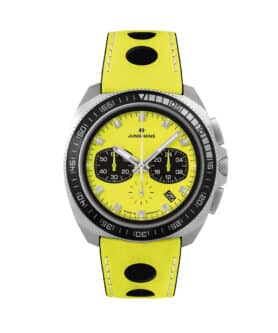 $

853,00 (

$

710,83 excl. EU VAT)
What started in 1861 in a small workshop in Schramberg, a region in southwestern Germany, quickly turned into one of the most fascinating stories in the German watchmaking industry.
Junghans watches are distinguished by their meticulous finish, their craftsmanship, as well as the subtle sense of their designs.
Wearing a Junghans watch in the 21st century becomes a true declaration of style, where the watch accessory is always suggested, never imposed.
Add to cart