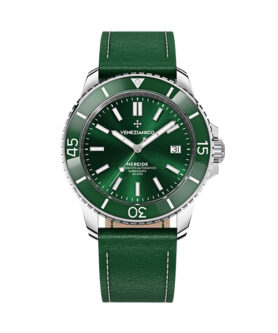 $

540,00 (

$

450,00 excl. EU VAT)
Italian design, Swiss Manufacturing. Every Venezianico timepiece is born from the passion of Venetian Brothers, Alberto and Alessandro Morelli.
Handmade in Basel, Switzerland, the brothers' brand has gained a reputation in the world of horology for bespoke Italian design, unparalleled Swiss quality and tailor-made mechanics.
Available for men and women, discover the selection today.
Add to cart