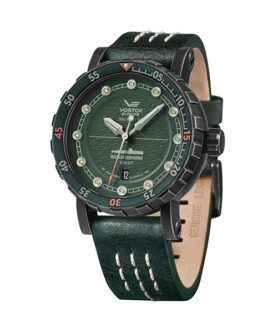 $

798,00 (

$

665,00 excl. EU VAT)
Vostok-Europe watches represent an unprecedented alliance of Eastern European and Russian timekeeping. By combining the watch-producing team in Vilnius, Lithuania with the largest Russian watch manufacturer Vostok the result is a unique fusion of tradition, innovation and cost-effective style…
Add to cart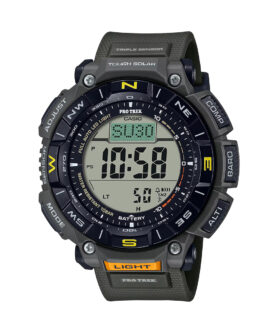 $

269,00 (

$

224,17 excl. EU VAT)
Casio watches are highly functional and innovative fashion accessories designed for active people. With stylish designs and advanced technology, these watches offer a wide range of features such as clear digital displays, stopwatches, alarms, water resistance and more. Made with high quality materials and rigorously tested to ensure reliability, Casio watches are a perfect choice for people looking to combine style and performance.
Add to cart
$

275,00 excl. EU VAT)
(
Often overlooked in history books, the Soviet Union played a major role in the space conquest by being the first state to send an artificial satellite in space – named Sputnik; followed by the first living being – a dog named Laika. A few years later, Yuri Gagarin was the first man in space and Valentina Terechkova, the first woman.
Watchmaking played a particularly important role as early as 1924, when the Soviet Slava movement came into being, equipping the vast majority of CCCP watches.
We find in the DNA of this Russian brand all the military and industrial heritage that made its fame during the space conquest.
Add to cart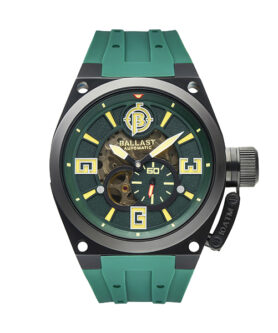 $

378,00 (

$

315,00 excl. EU VAT)
Inspired by the incredible beauty and power of submarines, the watches of the prestigious Ballast brand celebrate the perfect combination of machine and man, and affirm the courage and integrity of the latter. The design was inspired by the concept of instruments founds in submarines to bring allure and originality to the models. From design to manufacture, Ballast watches have been made with precision and meticulousness. This allows it to offer the best quality with the best guarantee. The manufacturers have worked to meet four main criteria: good readability, the best features, high precision and the waterproof guarantee. Ballast watches combine practicality and beauty to match the wearer.
Add to cart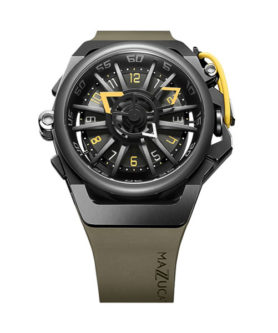 $

1.511,00 (

$

1.259,17 excl. EU VAT)
Designed in Milan by a visionary designer, Mazzucato watches are coveted worldwide for their avant-garde aesthetics and high quality. Founder and artistic director of the brand, Simone Mazzucato comes from a family of watchmakers and has been passionate from a very young age for the design and manufacture of exceptional watches.
Add to cart