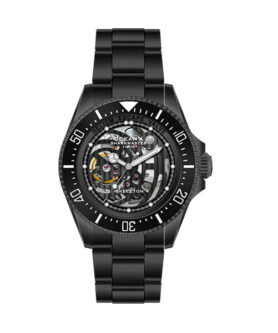 $

604,00 (

$

503,33 excl. EU VAT)
OceanX comes from the contraction of the English words Ocean Explorer, which aims as its name suggests, to bring out the marine explorer that lies dormant in us. This nautical spirit accompanies the creations of the young brand, resulting from a group of passionate watchmakers: each timepiece is waterproof, robust and uses reliable movements, proven over decades. A battery of tests is carried out on each watch at the exit of the OceanX workshops, assuring a quality acclaimed by critics in the various international watchmaking forums.
Their creations gave birth to mythical collections such as the Sharkmaster 1000 GMT or the Speed Racer Chronograph. Ultra-resistant watches, designed to last a lifetime.
Add to cart