$

127,50 excl. EU VAT)
(
Thomas Earnshaw is revered as a legend and pioneer in the field of watchmaking. Born in Manchester, England, in 1749, he was famous for his work in refining and improving the marine chronometers of the time. These were the marine chronometers, crucial to the voyages of Royal Navy ships as they scoured the globe in the golden age of English history of science and exploration. None more than Chronometer no. 506, worn by HMS Beagle which took Charles Darwin on his trip around the world to inspire his groundbreaking study of evolution, "On the Origin of Species".
Add to cart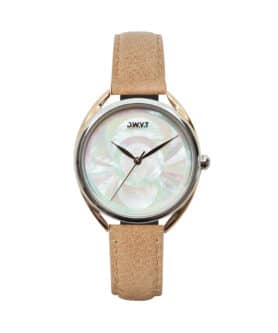 $

208,00 (

$

173,33 excl. EU VAT)
It was during a trip to Indonesia, during a stroll through the local markets, that Alexandre and Damien, two childhood friends from Besançon, discovered a totally handcrafted wooden watch whose originality attracted their Warning. In October 2016, they then decided to mix the watchmaking tradition that permeates their city and their passion for woodworking, ancestral expertise that crosses time.
The brand is the acronym for "Do Waste Your Time", in good French: Take the time! D.W.Y.T is a state of mind, an original and unique watchmaking company, whose roots are rooted in the present. Time is most precious, D.W.Y.T is there to remind us of it every day, in style. Because today's world is going fast, too fast: take the time!
Add to cart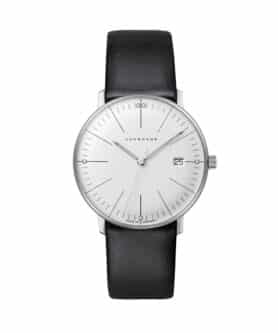 $

764,00 (

$

636,67 excl. EU VAT)
What started in 1861 in a small workshop in Schramberg, a region in southwestern Germany, quickly turned into one of the most fascinating stories in the German watchmaking industry.
Junghans watches are distinguished by their meticulous finish, their craftsmanship, as well as the subtle sense of their designs.
Wearing a Junghans watch in the 21st century becomes a true declaration of style, where the watch accessory is always suggested, never imposed.
Add to cart