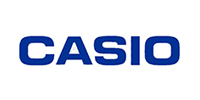 The company was founded in 1946 and has become one of the world's leading manufacturers of watches and calculators.
Casio watches are equipped with advanced features such as GPS synchronization, shock resistance, water resistance, stopwatch, alarm, LED display, calculators, multiple alarms, timer functions, among others; they are also available in a variety of styles and colors, including sporty, classic, high-end models.
Casio's watch collections also include models for outdoor activities, such as hiking and camping, as well as for scuba diving activities.
In addition to their ruggedness and reliability, Casio watches are also known for their long battery life and feature a stylish design and modern look that make them popular with consumers of all ages.
Showing the single result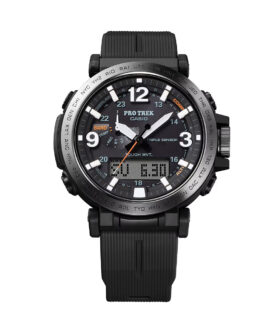 $

538,00 (

$

448,33 excl. EU VAT)
Casio watches are highly functional and innovative fashion accessories designed for active people. With stylish designs and advanced technology, these watches offer a wide range of features such as clear digital displays, stopwatches, alarms, water resistance and more. Made with high quality materials and rigorously tested to ensure reliability, Casio watches are a perfect choice for people looking to combine style and performance.
Add to cart