4 TYPES OF AUTOMATIC MOVEMENT YOU DIDN'T KNOW
Did you know that conventional half-disc winding is just one of four winding solutions? Indeed, this classic solution that caps the movement equips the vast majority of watches distributed in the world.
The Conteenium's team invite you to discover these categories of automatic winding breaking the traditional watchmaking codes.
The automatic winding by micro-rotor takes the idea of the half-disc, but comes to position itself inside the movement.
It does not overlap on the movement, but just level the mechanism.
Here is the P.4000 caliber from the Officine Panerai manufactory, equipped with a micro-rotor.
The difficulty with this type of rotor is its small size and therefore its weight that, to be efficient, must be thick and made from heavy materials, such as gold.
Photo credit : Officine Panerai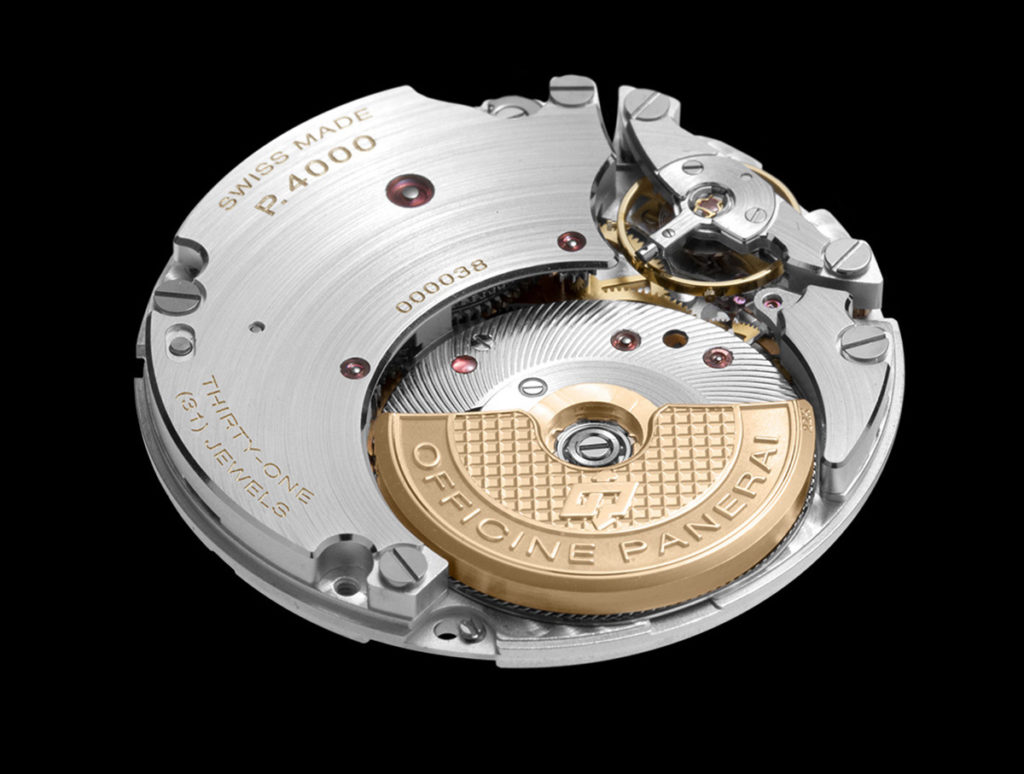 The rare Rotor three-quarters
The very rare three-quarter rotor, also known as the "Rotor Trois-quart" is half-inscribed in the upper part of the caliber.
This type of automatic winding is a good compromise between the conventional rotor and the micro-rotor, because it has a medium size, between the micro and the classic one.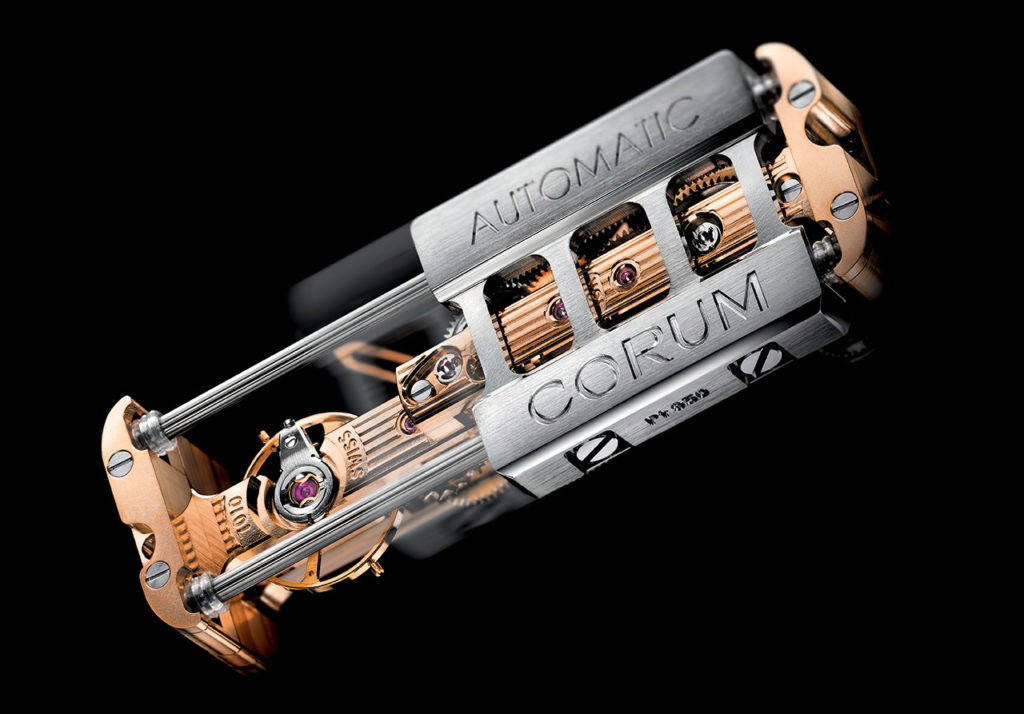 Probably one of the most spectacular cog to watch, the translation mass does not draw energy from a circular movement, but a vertical one! This small rectangular mass is pierced by two metal rails on which it performs back-and-forth movements thus producing kinetic energy. The translation mass comes to stop at both ends of the rails abutting shock absorbers.
One of the brands that best suited this type of winding is certainly the Corum Manufacture and its famous caliber CO313, vibrating at a frequency of 4 Hz and 28,800 vibrations per hour. 194 pieces equip this caliber.
Photo credit : Corum Watch
The winding by Peripheral Ring
As its name so aptly describes, peripheral ring winding surrounds the movement of a ring that acts as an oscillating mass. The great quality of this system is that it hides nothing of the movement and adds no height, only width.
Long neglected, because incompatible with the small diameters of the old-time, it finds today a place of choice within the prestigious manufactures now favoring diameters bigger than 40 millimeters.
The advantage of the peripheral ring is its discretion. This one can indeed being hide under the case of the watch, and thus be invisible to the human eye. The other quality of this ring is its size. The higher the diameter of the caliber, the greater the inertia of its mass. This will produce a long duration and effective power.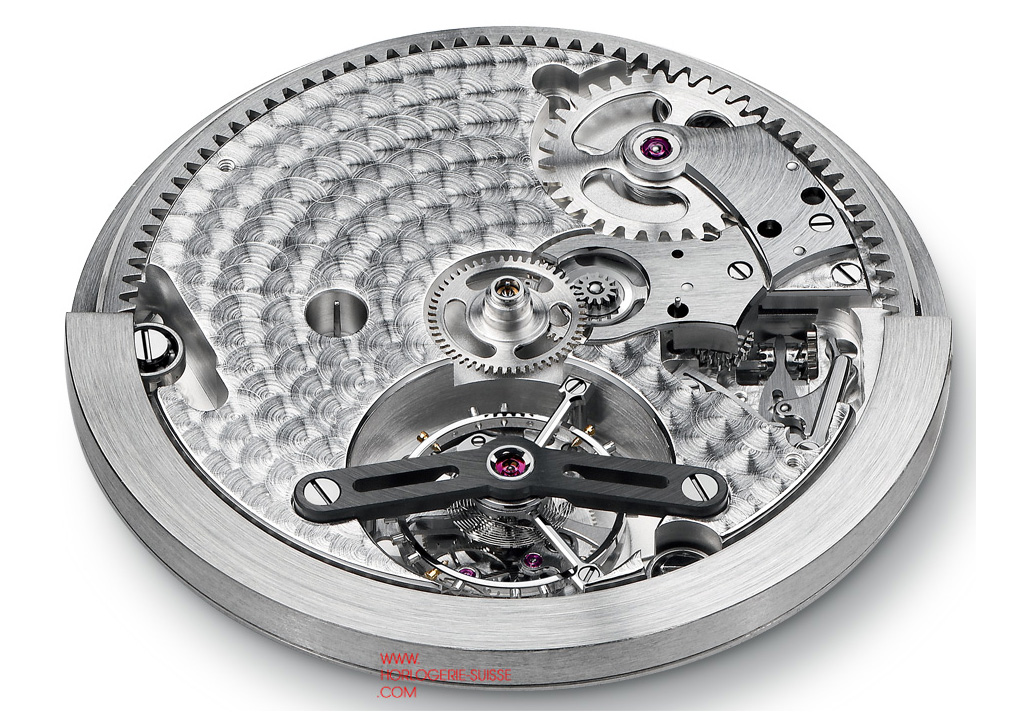 Photo credit : Audemars Piguet / holorgerie-suisse.com
 You now know all 5 types of movements.
Tell us in the comment's section below which one is your favorite!